PROJECT STATUS...
THE SNIDER
WITH NOTES ON THE ENFIELD RIFLE-MUSKET
AND THE BRITISH ARMY'S SEARCH FOR A
BREECHLOADING CONVERSION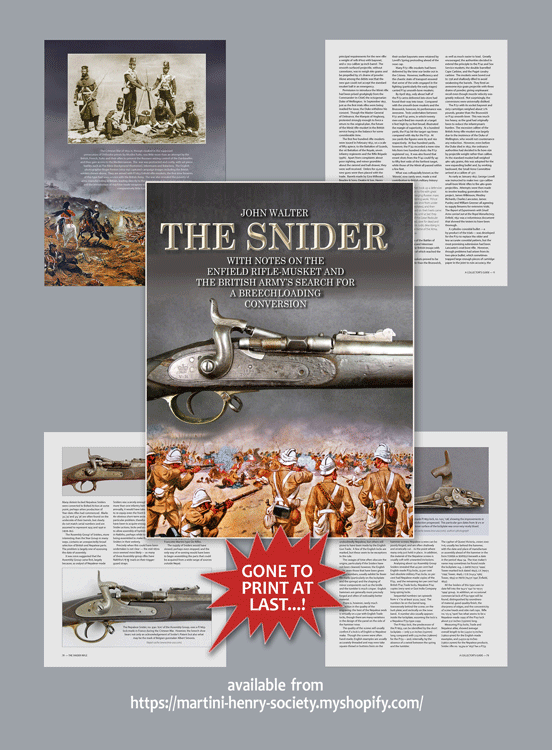 To be published later this year by Tharston Press, an imprint of International Military Antiques, this serves almost as a prequel to Neil Aspinshaw's magnificent study of the Martini rifle, For Queen and Empire (click here for details). The Snider was inspired by the thousands of Snider-type rifles rescued from Nepal in 2002 and attempts not only to catalogue them but also to provide historical context.
The 96-page large format book, with more than a hundred images, has a colourful printed-paper 'wipe clean' case. Small quantities will be distributed in Britain by Lyon Publishing for probably £29.95 apiece (plus p&p; to be confirmed). To ensure supply, however, I will willingly take orders now and happily sign the books if required! Simply e-mail me to reserve a copy—
johnwalter@archivingindustry.com