PROJECT STATUS...
THE SNIDER
WITH NOTES ON THE ENFIELD RIFLE-MUSKET
AND THE BRITISH ARMY'S SEARCH FOR A
BREECHLOADING CONVERSION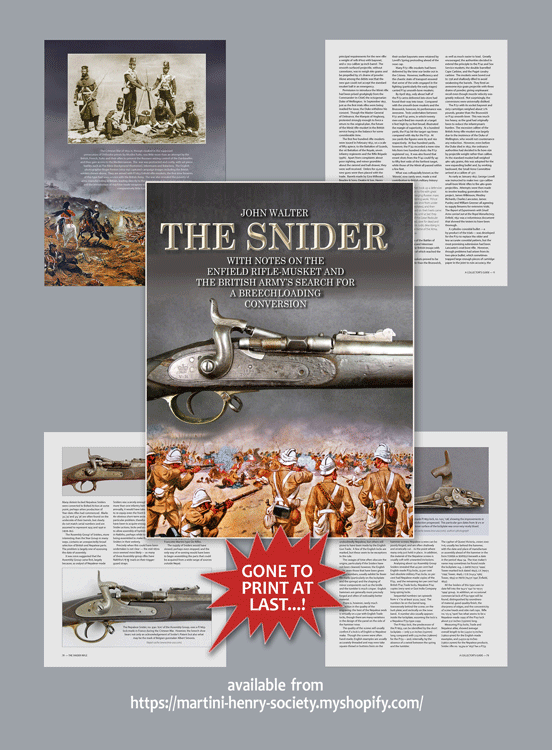 This is intended to serve almost as a prequel to Neil Aspinshaw's magnificent study of the Martini rifle, For Queen and Empire (click here for details).
Inspired by the thousands of Snider-type rifles rescued from Nepal in 2002, The Snider attempts not only to catalogue them but also to provide historical context.
The 96-page large format book, with more than a hundred images, will have a colourful printed-paper 'wipe clean' case. Publication should have taken place by now, but the effects of Covid and soaring transportation costs have persuaded International Military Antiques to postpone work.
Please watch this page to learn of updates, when available.